VITAMIN D SELF-TEST KIT - FREE UK DELIVERY
It is advisable that we maintain adequate Vitamin D intake from exposure to summer-strength sunlight, plus certain foods and/or supplements in order to achieve a protective level of Active 1,25(OH)2D. However, when a Vitamin D test is conducted, it measures the level of 25(OH)D that is freely circulating in the blood stream which is then converted by the liver and kidneys into Active 1,25(OH)2D - aka Calcitriol.
Many experts suggest we should maintain 40-60 ng/ml or the UK equivalent, 100-150 nmol/L of Serum 25(OH)D in order to minimise the risk and severity of a Covid-19 infection, seasonal influenza and other harmful to health pathogens.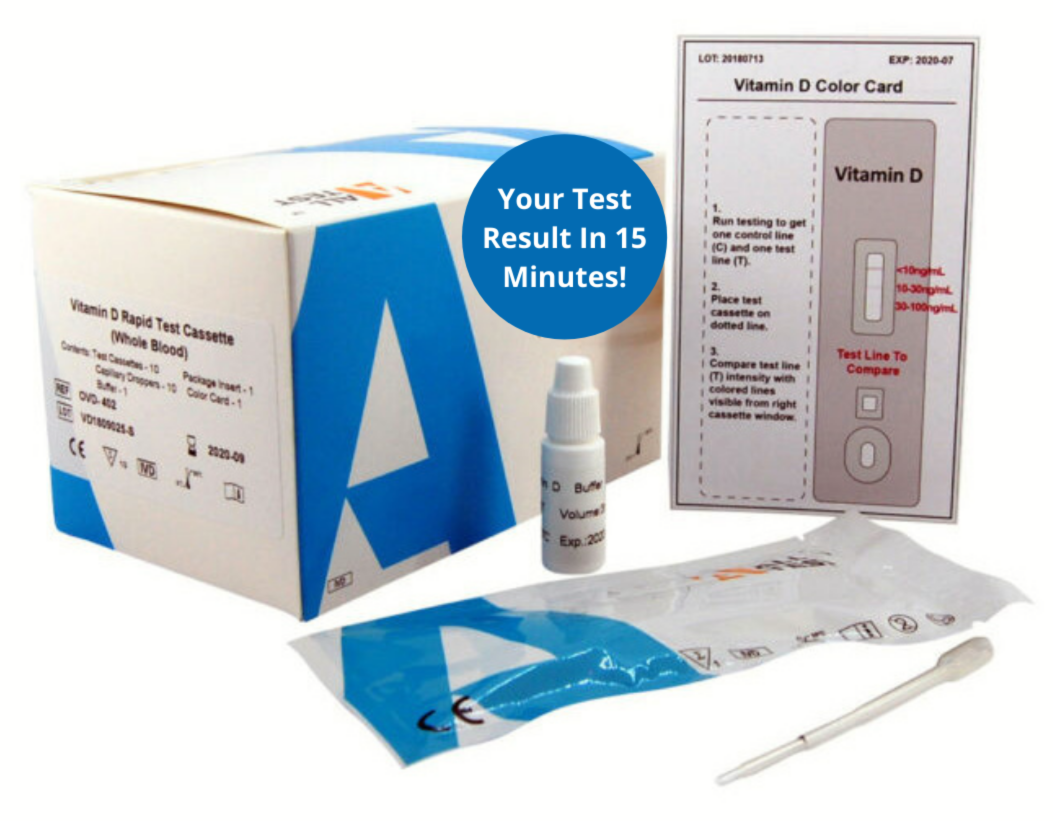 Instructions For Vitamin D Test Kit: