IMMORTALITI™ Essential Plant Oils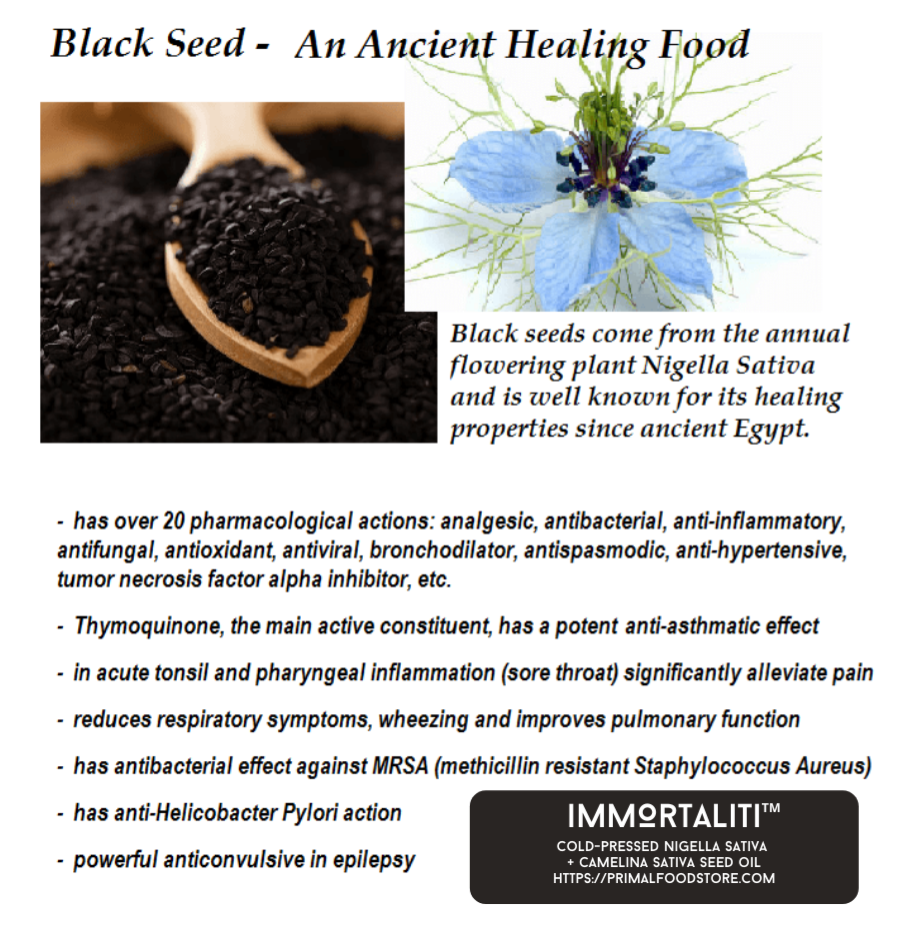 IMMORTALITI™ Essential Plant Oils | Contains a therapeutic blend of Cold-Pressed Black Seed Oil [Nigella Sativa] and Cold-Pressed 'Gold Of Pleasure' [Camelina Sativa] seed oil.
This premium quality product is supplied in a 15 ml [trial size] blue glass dropper bottle and a 250 ml amber glass bottle. Recommended daily serving: ONE level tea-spoon [5ml] with food or blended in a smoothie. Ratio of Omega-3 to Omega-6 approximately 2:1
See extract below from the following science paper:
https://www.sciencedirect.com/science/article/pii/S2352241015000286
"Nigella sativa was found to enhance helper T cell (T4) and suppressor T cell (T8) ratio and increased natural killer (NK) cell activity in healthy volunteers (El-Kadi and Kandil, 1986). Besides improvement in immunity, N. sativa extract had some inhibitory effect on the human immune deficiency virus protease but the active principle(s) responsible for this activity was not identified (Ma et al., 1994). ....
Moreover, N. sativa oil when given intraperitoneally to mice infected with murine cytomegalovirus for 10 days, the virus was undetectable in the liver and spleen, while it was still detectable in the control mice. This action was considered to be related to increase in the number and function of M-phi and CD4 +ve T cells and increased production of INF-gamma (Salem and Hossain, 2000)".